PHYSICAL AND TECHNOLOGY SAFETY MEASURES
According to an article published by Reuters on 27 July 2021, between January and May 2021, at least 66 loads of Copper were hijacked in transit to port destinations – with about 60% of the incidents occurring in South Africa. Since then, the crime syndicates have not taken their foot off the pedal and the transport industry has seen an unprecedented spate of hijackings taking place across sub-Saharan Africa, including DRC, Zambia, Botswana and South Africa. This has had long-reaching negative effects, including multiple transporters being forced to shut their doors as a result of the spiralling insurance costs. The latter has also been highlighted in an FTW publication on 24 June 2022.
At Alistair Group we have taken these matters with the seriousness they deserve and have invested time and money into buffering and bolstering up both our physical and technological security measures. These measures allow us to mitigate risk; ensuring that our drivers, assets and client's cargo is safely and securely delivered to each destination. As such all high-value goods being transported by Alistair Group move under security escort from the loading point right through to the final destination.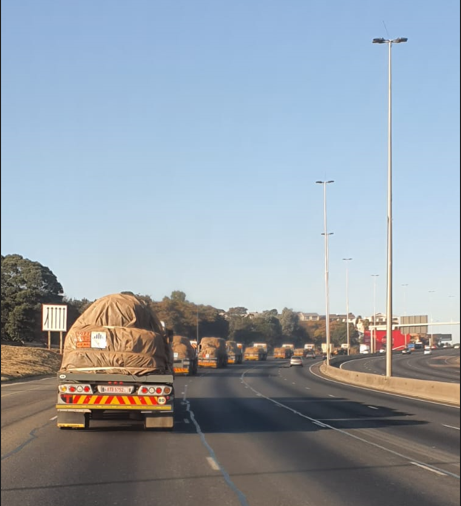 Alistair vehicles moving in Convoy Under Security Escort
Besides our no night driving policy, tracking and monitoring systems, all of our vehicles are equipped with panic buttons and we have a dedicated 24/7 tracking team and control room monitoring our vehicles. In addition to this, we have personnel who conduct daily route road patrols and have teamed up with multiple security agencies and logistics partners across South Africa, Botswana, Zambia, Namibia, Tanzania, Zimbabwe, and the DRC to ensure that we have sufficient security and immediate response services available at all times.
The Alistair Group's Track and Trace system is a modern, fully web-based platform with real-time status and location information of goods, personnel, and vehicles. This information is available to each client. Each vehicle is equipped with either a single or dual-SIM GPS tracking unit (depending on region/corridor). This allows for the tracking of every Alistair Group vehicle in any country throughout Sub-Saharan Africa. In the unlikely event that both hard-wired/magnetic GPS units and the driver's phone GPS fail the vehicle will still be manually tracked and location updated by the Alistair Group human tracking team. Our team carries out these updates a minimum of four times a day, using phone/radio updates.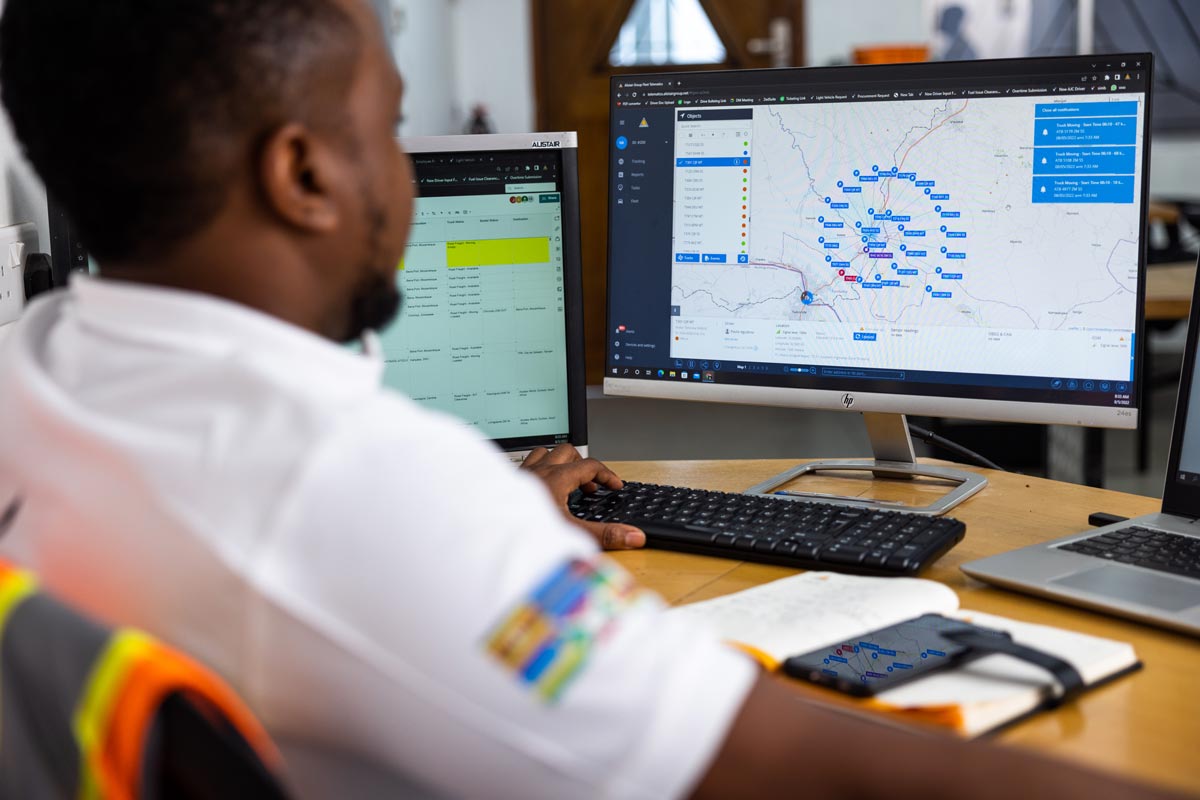 Alistair Group Tracking Team & Telematics
These, and many other, measures have foiled multiple hijacking attempts that Alistair Group has been subject to over the past annum. We will continue to innovate, train our people, invest in technology and collaborate with authorities to ensure that our client's shipments safely reach their intended destinations.
| 01 October 2022