A LEADER IN SULPHUR SUPPLY CHAIN MANAGEMENT.
| 01 November 2022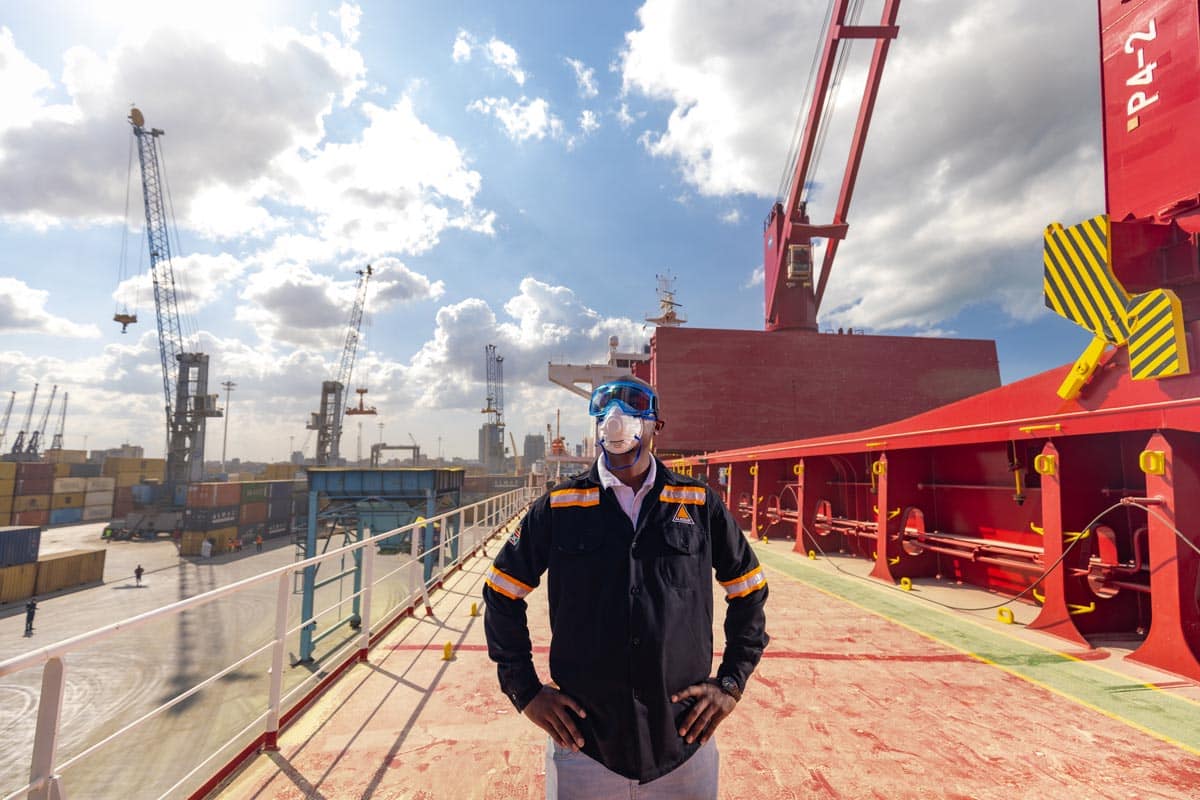 Project Overview:
sulphur is a major by-product of oil refining and gas processing. It also happens to be a vital input for the processing of cobalt and copper ore. For this reason, our customers are always seeking the fastest, most cost-effective solutions to bring this chemical to their processing plants.
One of our key customers was running short of stock and required quick action to avoid a stock-out, which would have led to serious consequences for their production.
Our customer's business challenges:
Our customer required the timely delivery of bagged granular sulphur to their plant in Kolwezi, at a time when the rail service between Dar es Salaam and Zambia was not fully functional and demand for trucking capacity far outweighed supply.
We were required to source their sulphur at a competitive price and with a lead time that would still match the desired delivery schedule.
Our key actions to meet our customer's expectations:
Drawing upon strong relationships with a global network of manufacturers and distributors, as well as our in-house expertise in integrated logistics solutions throughout the SADC region, Alistair Group has worked tirelessly over the last few years to develop a competitive integrated solution for our customers in the mining sector.
Having sourced the sulphur from the Middle East at the right price, we had to ensure the right logistics plan was in place.
Ahead of the sulphur vessel departing for Dar es Salaam, Alistair Group reorganised truck planning to divert significantly more mineral exports to Dar es Salaam in order to coincide with the discharge of the incoming sulphur consignment.
Tangible Results:
With close coordination between multiple internal departments and external suppliers, Alistair Group was able to deliver a competitively priced parcel of sulphur 3 weeks ahead of schedule, ensuring that the customer had enough stock to maintain normal production levels for the rest of the year and without the need to buy from more expensive and less reliable alternative sources.