WE ARE COMPLIANT AND INTERNATIONALLY CERTIFIED
For Alistair Group, having certified employees helps reduce turnover, accidents and injuries, and prevents customer service problems. It also leads to improved staff efficiencies, improved availability and risk mitigation, superior business agility and improved productivity and reduced cost.
At Alistair Group a training needs analysis is conducted for every employee and the appropriate training is identified concerning the employee's roles and responsibilities. The training that employees receive is both technical and non-technical. All technical training for employees is loaded onto the Alistair Group Technical Training Matrix. Our training is conducted by our internal training specialists while other training, which requires external certification, is conducted by British Safety Council, Residual Risk Management, NEBOSH, IOSH and SGS. We have a training curriculum for drivers that covers Defensive Driving Training, Dangerous Goods Handling, Load Security, Safety at Work, First Aid etc.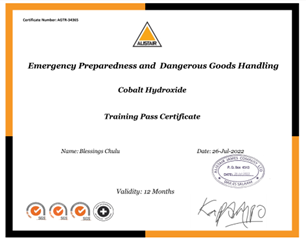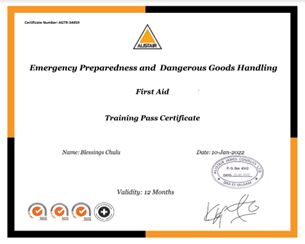 Alistair Group Training Certifications
We have a training curriculum for drivers that covers a wide range of how to handle specialized cargoes such as Sodium Cyanide, Hydrogen Peroxide, Hydrochloric Acid, Activated carbon, Emulsion, Explosives, Cobalt Hydroxide, Radioactive Material, Sodium hydroxide, sodium metabisulphite, granular sulphur, sulphuric acid, Lithium manganese dioxide batteries, ammonium nitrate.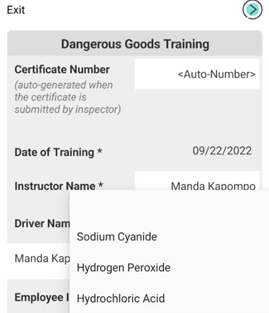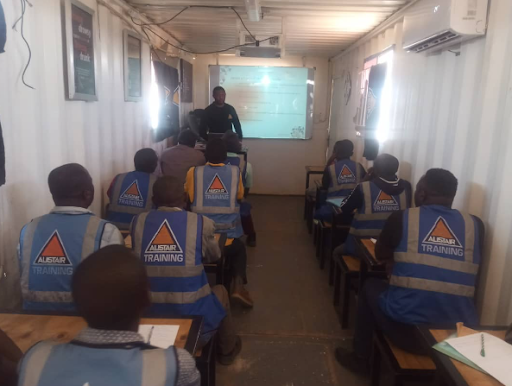 Alistair Group Training Matrix and in progress Training
Our training curriculum equips our drivers with different techniques to use depending on the cargo to ensure optimal cargo safety as well as how they should conduct themselves during the loading, driving and offloading of the client's cargo. Furthermore, Alistair Group has taken an extra measure that mandates drivers to take three pictures of the loaded cargo before the trip starts. These pictures are then sent to our project controller who uploads them onto the 'Cargo Photo – Pending HSSEQ Audit' database. This allows for our specialists in the HSSEQ department to audit the lashing, cargo distribution, sufficiency of lashing gear, placement of placards etc.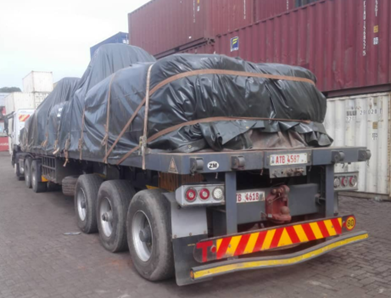 We track all employee training through the Alistair Group Technical Training Matrix and the Driver Dashboard Training Matrix. After initial training, a certificate is awarded to the employee which is valid for 12 months and refresher training is offered at the end of every training year. This has been made easy by our database that notifies us of drivers who will soon be due for a refresher course.

Alistair Group Training Matrix
| 01 October 2022