Fleet maintenance programs have traditionally been reactive. Parts and components on trucks are replaced as they fail or come close to failing. In line with Alistair Group's preventative maintenance program, We have developed maintenance software, that assists us in effectively servicing our fleet. Alistair Group developed a digital integrated maintenance system allowing us to track all repairs, incidents, and inspections. Every element of maintenance is tracked from work orders to parts approval, working together to create an efficient streamlined process for maintenance.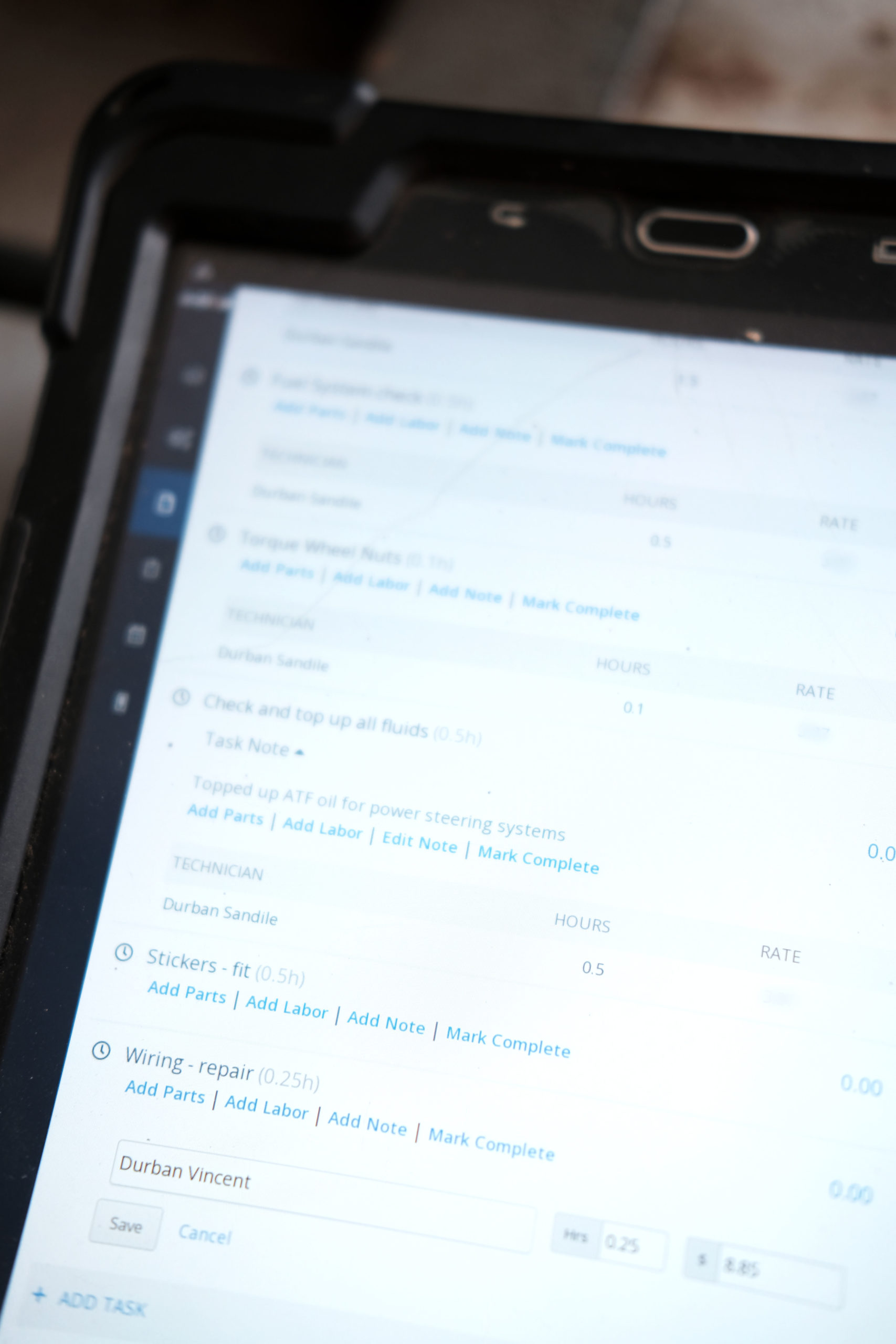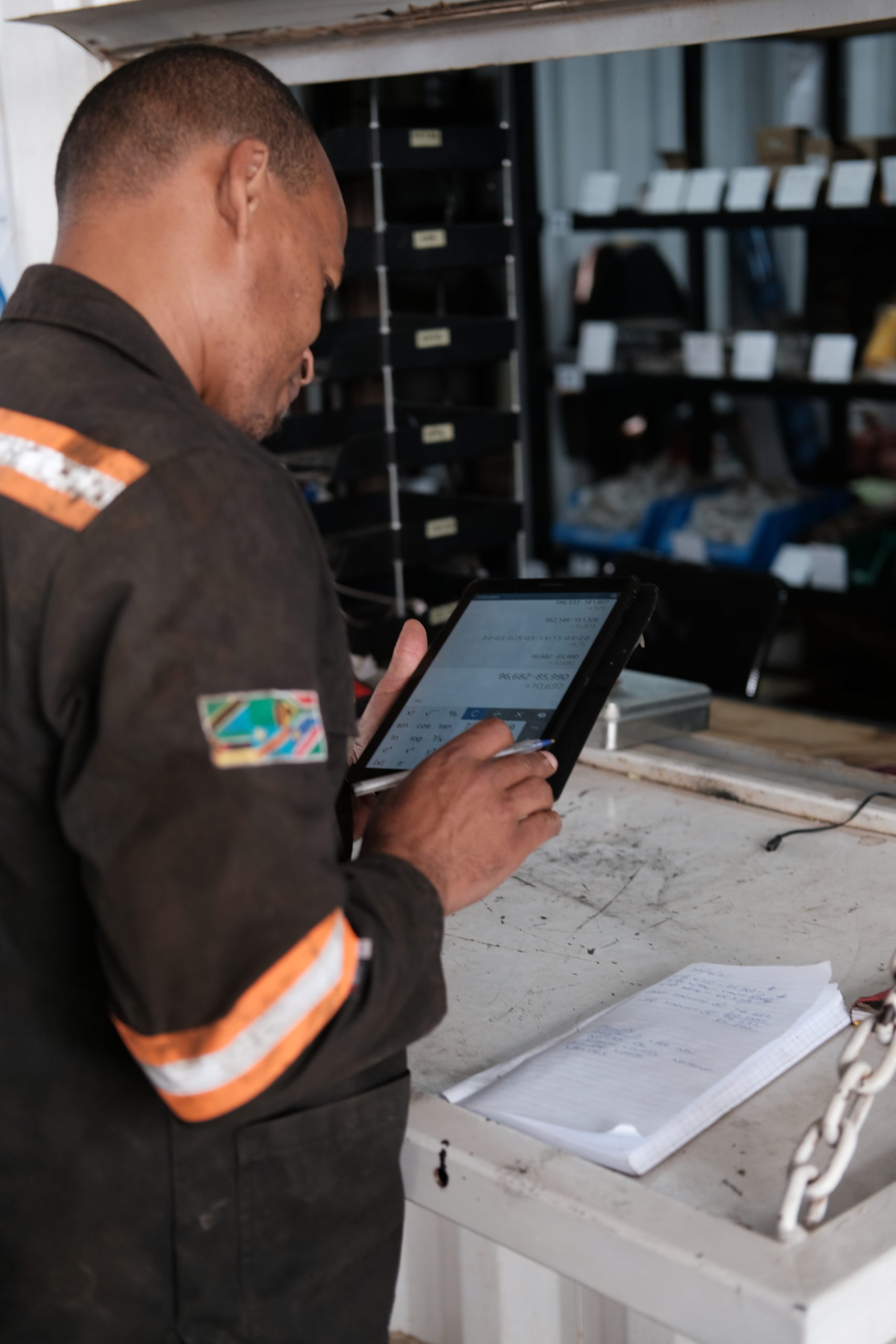 .Our fleet maintenance program has custom-built vehicle inspection sheets that are used to inspect and adjust various components of each vehicle at the beginning and end of a trip. These check sheets are readily available and stored on the vehicle's profile. Each piece of equipment has a uniquely developed check sheet and Preventative Maintenance Schedule designed to follow factory recommendations.
To increase efficiency we have tablets allocated to each bay in our workshops, allowing our technicians and mechanics to digitally access and record all inspections in real time. Any components that are replaced are recorded and pictures of the damaged or worn-out component are saved to the vehicle's profile; along with the mileage and date that it was replaced. This allows us to monitor the rate of failure of each component, flag any abnormalities and come up with a feasible solution that will prevent the same component from failing on other vehicles.
In turn, this software is used to turn our preventive maintenance programs into predictive maintenance. As the growth of the data captured expands it provides us with more clarity to understand real concerns at more defined intervals. This system allows workshop managers to tailor the maintenance procedures in favour of a more needs-focused maintenance schedule for each vehicle. Providing a more accurate decision base to prioritize and schedule maintenance before a non-urgent event becomes critical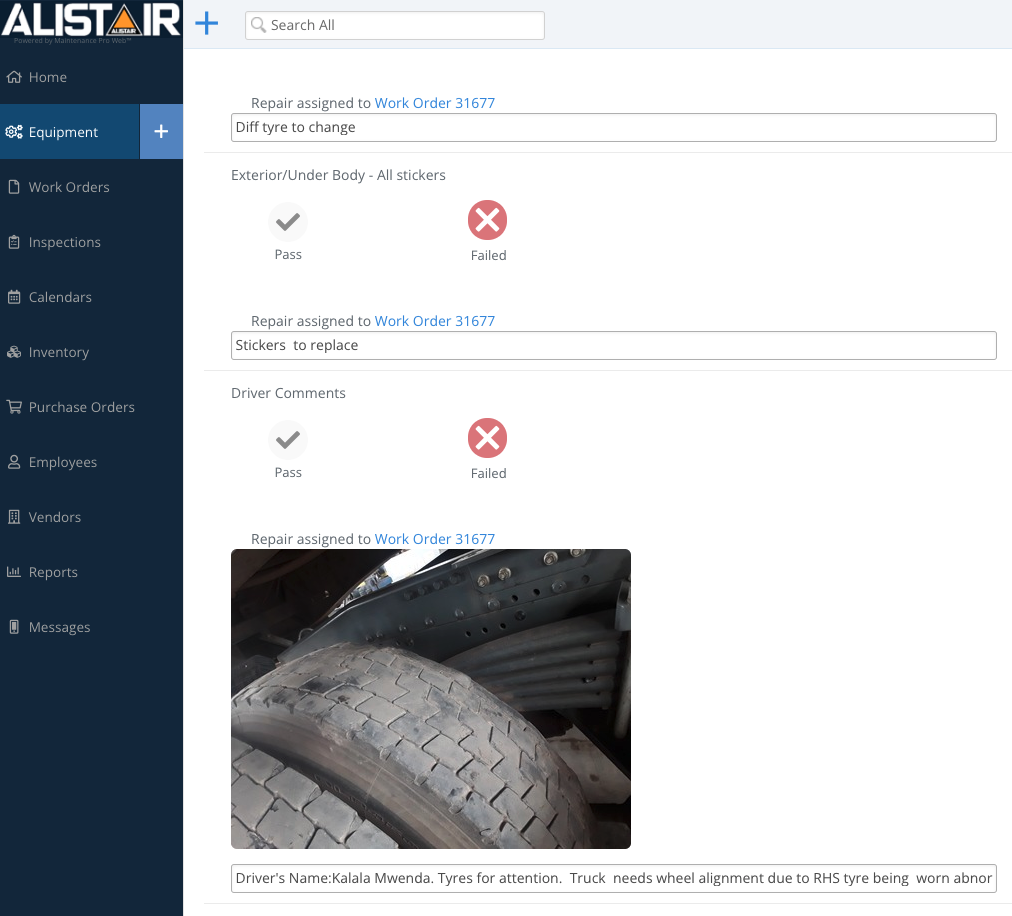 Image: Vehicle inspection sheets showing areas in which the truck inspection has failed.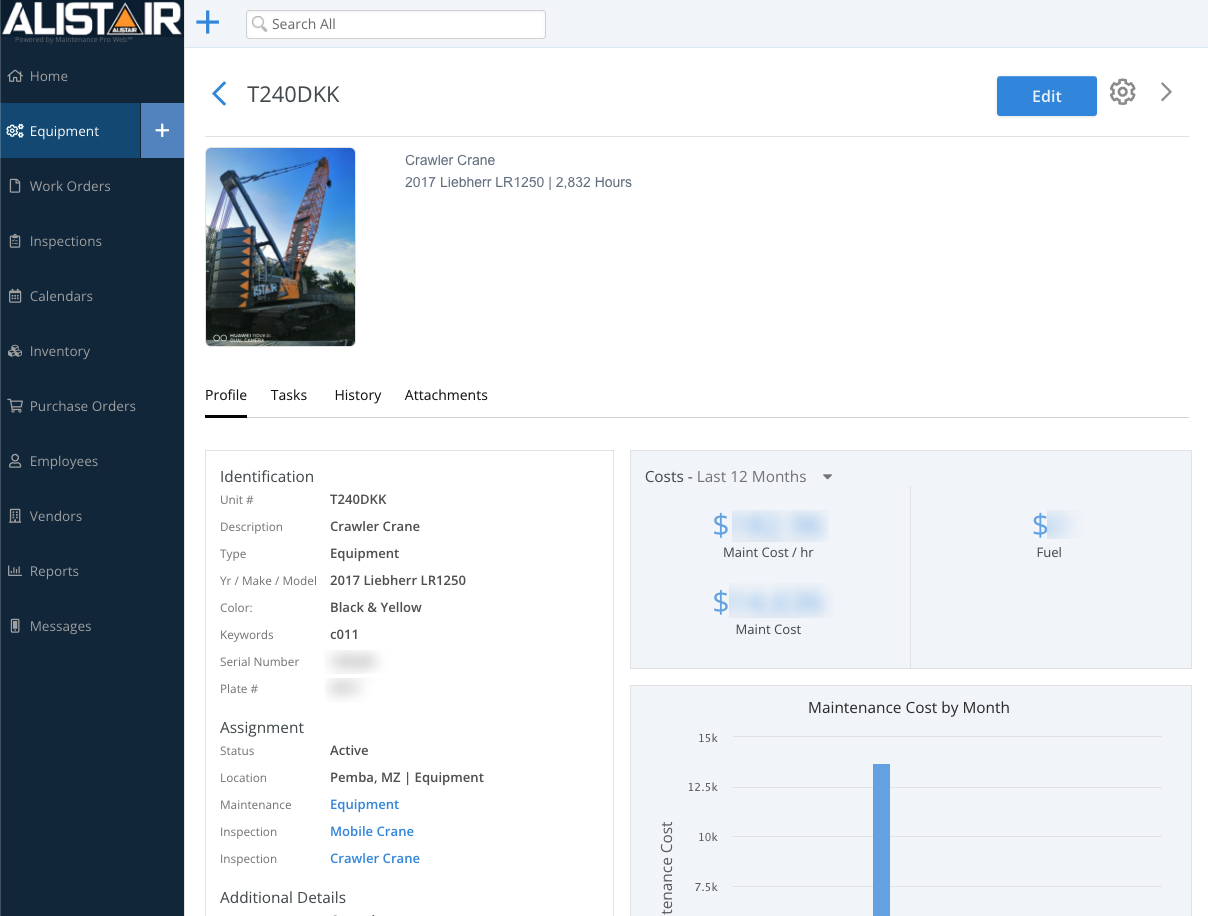 Image: Equipment (crawler crane) profile indicating maintenance history, work history, maintenance costs and more.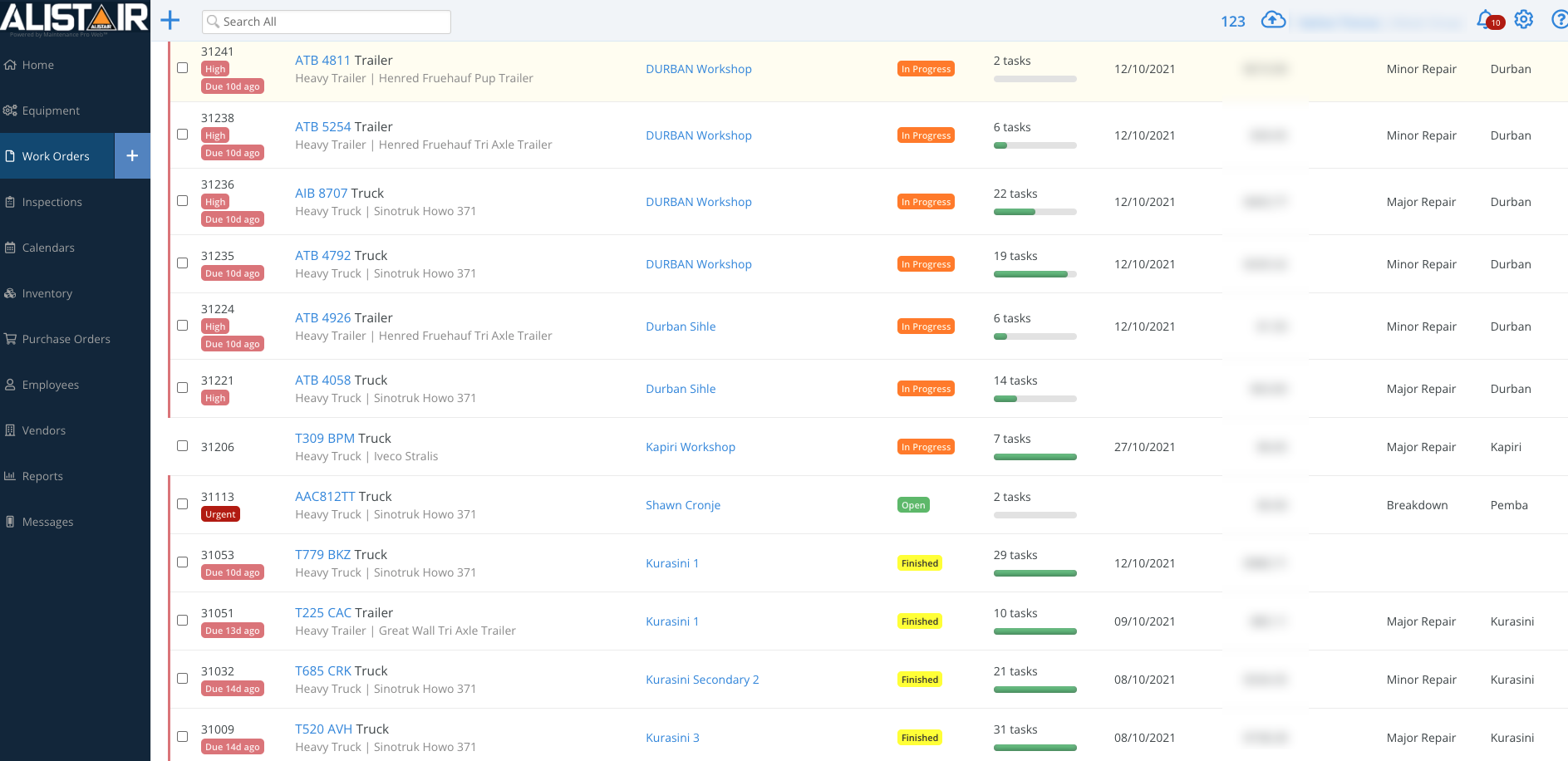 Image: Fleet maintenance program dashboard showing all current work orders, their status, type of maintenance and workshop location.
Nathan Thomas | Head of Maintenance and Construction | 01 November 2021