Alistair Group has been providing logistics solutions to the mining industry since 2008. We advise solutions for copper, gold, cobalt, tin, manganese, and other base metal mining commodities. Alistair Group understands that providing logistic services to the mining industry is unique and that there are often complex challenges. We are conversant and compliant with the standards and methodologies required by the industry and are proud to deliver professional, cost-effective, and safe solutions to our clientele. 
We are currently a top mover of copper from the Copperbelt in DRC to the three main corridors; Walvis Bay, Namibia, Dar es Salaam, Tanzania, and Durban, South Africa. Whilst systematically adding more routes to our operations; Beira, Mozambique being the most recent addition.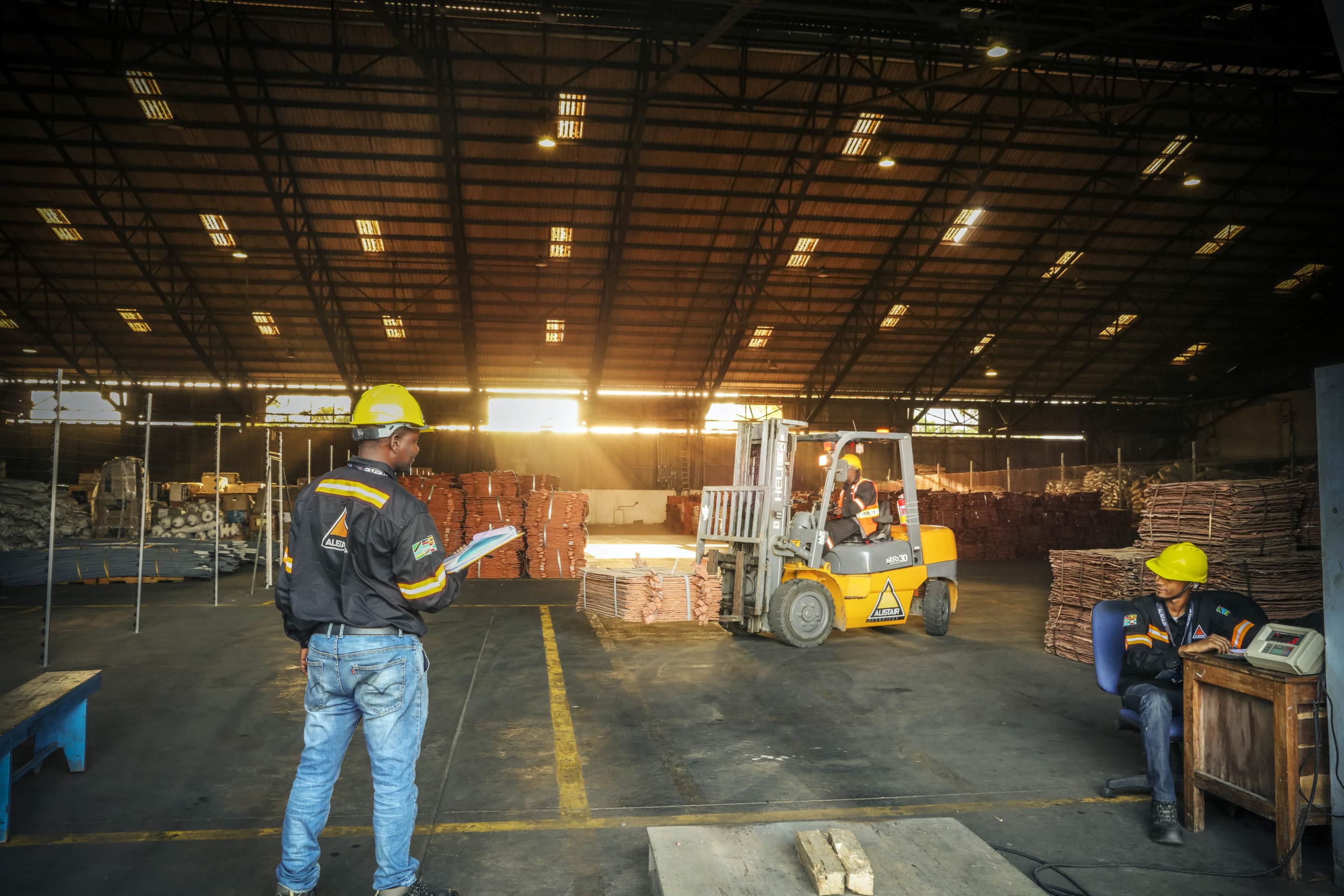 Our efforts to optimize transit time are aimed at reducing exposure to any risk while cargo is in transit, and minimizing any additional costs for our clients. We are able to demonstrate a 20% improvement in the overall transit time for our copper clients by utilizing our complete logistics solution, through our proactive border clearance process and dedicated handling operations. 
Our own cloud-based Warehouse Management System (WMS) is used to provide a fully integrated multi-location solution, and can easily adapt to our client visibility needs. Our WMS is integrated into our Customer Dashboards and allows the clients to track their cargo on a per-bundle basis – providing visibility into each bundle as it arrives at the warehouse and as soon as it leaves. Read more about how this technology works HERE.
We have strategically placed loading equipment in the DRC to further improve loading efficiency. We also provide clients with advanced, pe-bundle copper tracking from the loading site to warehousing stock and the final port of discharge. We make the industry work better by providing an efficient solution to clients with time-critical cargo that needs to safely reach site. 
Freight | 01 November2022